This bookmark is from the CASH'S Flowers series. The full list of this series being:
The Bookmark Society record that CASH'S allocated a Reference Number of 378 to this bookmark.
As can be seen in the image above, this card was issued with the woven bookmark attached, and a green envelope for posting.
The reverse of this card has advertising for CASH'S, thereby confirming it is of their manufacture, but does not include a list of available titles, as has been seen on other card backs.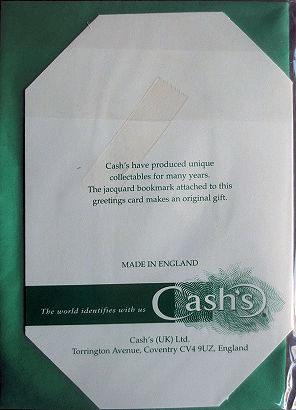 reverse printing of this card's wrapper