Dublin Exhibition, 1907
(with fountain)
Reference Number:-
Godden Number:-
Sprake Number:-
Radley Number:-
gc 232
not recorded
No Postcards listed by Sprake
listed
---
typical Grant printed card frame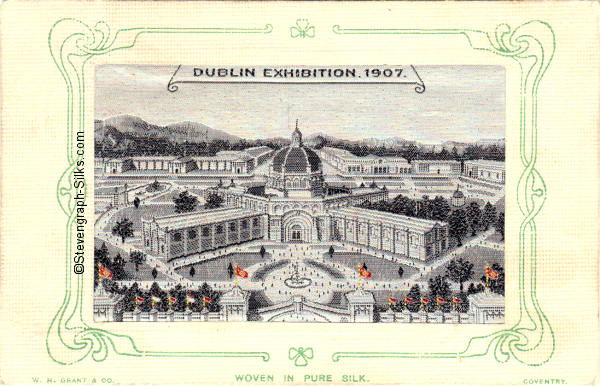 same postcard, but woven in copper coloured silk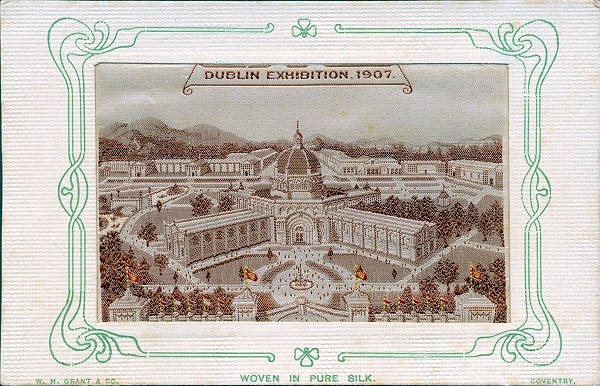 Words:

Woven on Silk:-

DUBLIN EXHIBITION, 1907.


Printed at bottom of card:-

WOVEN IN PURE SILK

W. H. GRANT & Co.

COVENTRY

Size:

card:

cm wide by cm deep

silk:
cm wide by cm deep

Comments:

The main pathway from the entrance gates to the hall is a circular walkway containing a large fountain. There is a variant to this silk

[gc236 on this site]

in which there is no fountain and a wide straight pathway instead.
---
---
This page was created on 8 May 2005
typical Grant card frame image added 20 September 2016, and updated with improved version 1 June 2017. Improved copper coloured silk version added 8 July 2019 © Peter Daws - Stevengraph-Silks