This large silk was usually not mounted on card-mounts and is far too large to be considered a bookmark. As this silk was produced in 1863, it pre-dates the Stevengraph pictures (which were first introduced in 1879) and portraits by some 13 years.
The Bicentenary Ribbon - su4 on this site - was also produced in 1862/3, and that silk is known to have been issued both as an unmounted silk, and also mounted.
The title " The Queen and Her Sons " does not actually appear on the silk. It is however the title used by Stevens in his advertisements in the January 1863 Bookseller magazine.
This silk is a companion to Albert and His Daughters.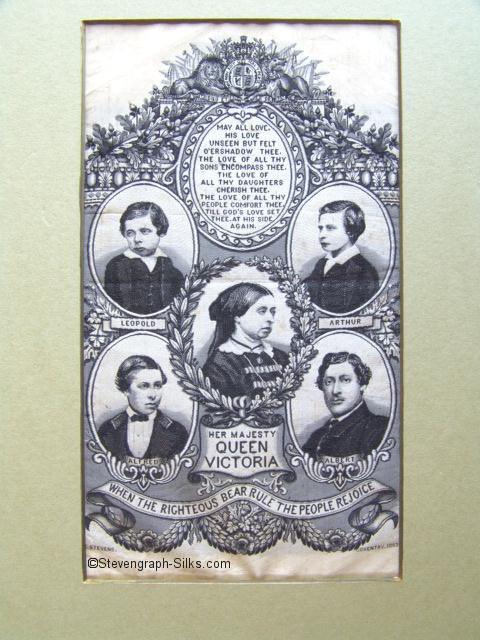 Mounted version of above silk, but no evidence as to whether
mounted by Stevens or someone else, as the colour and texture
of the card is of a later period than the date attributed to this silk.