THE FINAL SPURT
LE DERNIER COUP DE RAME - AM ZIEL
Reference Number:-
Sprake Number:-
Godden Number:-
st 664
STG170
18
---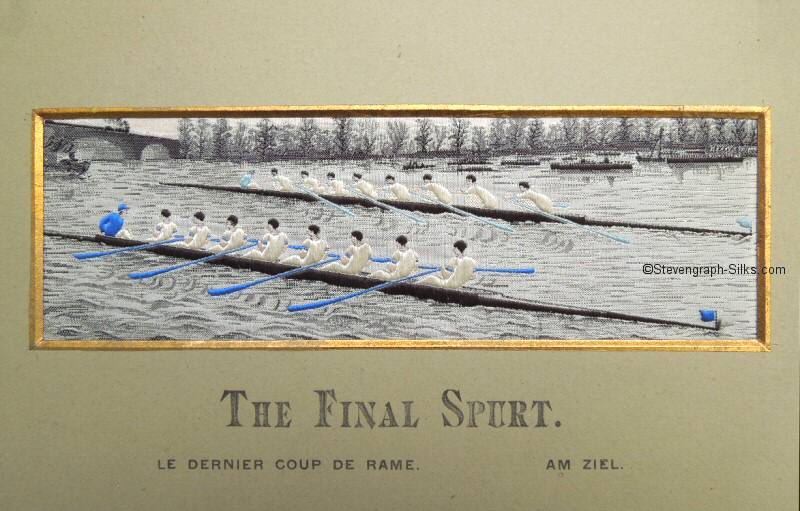 the image of this silk was kindly donated by Carine Dierickx, Belgium
Words:

Woven on silk:-

Printed at bottom of card-mount:-

THE FINAL SPURT.
LE DERNIER COUP DE RAME.
AM ZIEL.

Size:

Card-mount:

cm deep by cm wide

silk:
cm high by cm wide

Comments:

by Austin Sprake:


by Geoffrey Godden:


Other comments:
Godden mentions these pictures with an English, French and German title, but does not catalogue them.
---
---