The Psycho
Starley Bros. Coventry
- Lady on bicycle
Reference Number:-
Sprake Number:-
Godden Number:-
st 504
not recorded
recorded without number
---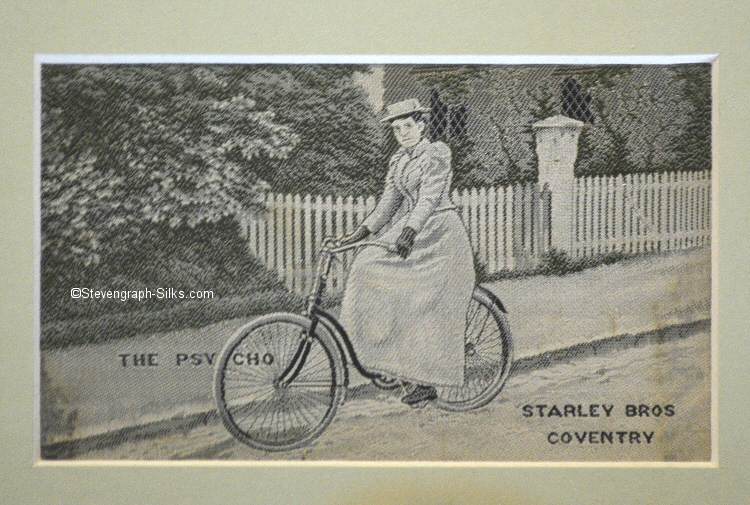 the image of this silk picture was kindly donated by John Hartwig, USA
Words:

Woven on silk:-

THE PSYCHO

STARLEY BROS
COVENTRY

Printed at bottom of card-mount:-



Size:

Card-mount:

cm deep by cm wide

silk:
cm high by cm wide

Comments:

by Austin Sprake:

by Geoffrey Godden:
A small-size silk depicting a lady riding a bicycle was issued under this title. It was an advertisement for Messrs Starley Bros. of Coventry and is not a true Stevengraph picture in that it was not sold commercially.

Other comments:
As well as this advertising picture, Stevens also produced an advertising bookmark silk for Starley Bros., recorded as sb472 on this site.
---
---