THE FIRST INNINGS
Reference Number:-
Sprake Number:-
Godden Number:-
st 196
STG174
20
---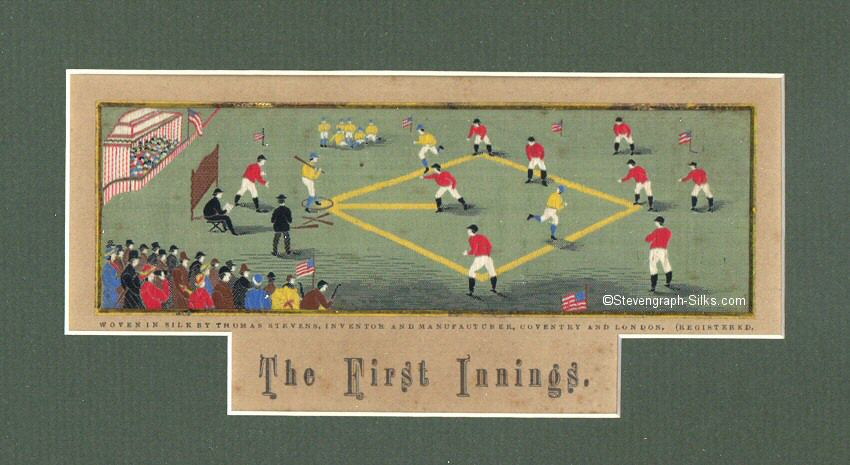 the image of this silk picture was kindly donated by John Hartwig, USA
Words:

Woven on silk:-

Printed at bottom of card-mount:-

WOVEN IN SILK BY THOMAS STEVENS, INVENTOR AND MANUFACTURER, COVENTRY AND LONDON. (REGISTERED)

The First Innings


Size:

Card-mount:

12.4 cm deep by 19.0 cm wide

silk:
5.0 cm high by 14.6 cm wide

Comments:

by Austin Sprake:

An American baseball match in progress.

by Geoffrey Godden:
A rare and attractive scene of an American baseball match. The subject was first listed on label 19 of c. 1880 but it was soon discontinued. Consequently, THE FIRST INNINGS will be found only on type B card-mounts.

Other comments:
Words on card-mount say 'Registered' but this design was infact not registered.
---
---