Der Festliche Umzug Von Lady Godiva
German title for Stevens'
Lady Godiva Procession
German Title Reference Number:-
st 376-1
Stevens Normal Titled Reference Number:-
st 376
---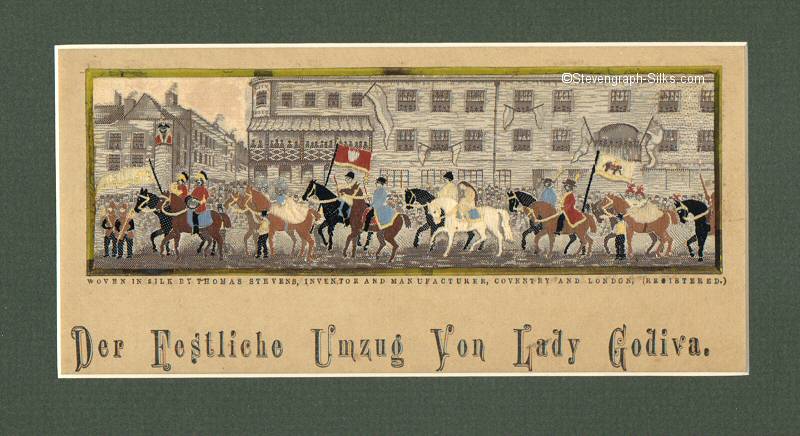 the image of this silk picture was kindly donated by John Hartwig, USA
Words:

Woven on silk:-

Printed at bottom of card-mount:-

WOVEN IN SILK BY THOMAS STEVENS, INVENTOR AND MANUFACTURER, COVENTRY AND LONDON. (REGISTERED.)

Der Festliche Umzug Von Lady Godiva.

Size:

Card-mount:

cm deep by cm wide

silk:
cm high by cm wide

Comments:

A rough translation of the German title would be THE FESTIVAL MOVE OF LADY GODIVA.

The picture above has a Stevens standard front card mount, and has a normal 14 title Stevengraph back label, dating it to circa May 1880, so this was issued by Stevens.
---
---