This bookmark was made and issued in North America, with the CASH'S name woven on the reverse top-turn over:
SOUVENIR
BADGE - BOOKMARK
WOVEN BY
J. & J. CASH, INC.
SOUTH NORWALK, CONN.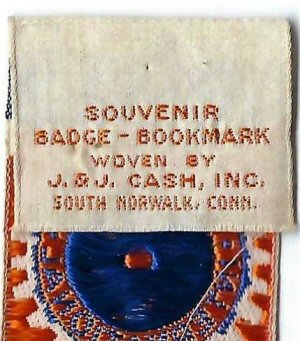 rear top fold over pushed through slot in card mount
A " Rotary-Ann " apparantly was the wife of a Rotary Club member. The Centralia Rotary Club seems to have been founded in 1920.