This bookmark is from the CASH'S Fruit series. The full list of this series being:
The Bookmark Society record that CASH'S allocated a Reference Number of 356 to this bookmark.
As can be seen in the image above, this card was issued with the woven bookmark attached, together with an envelope for posting.
The reverse of this card only has advertising for CASH'S, and does not include a list of available titles, as has been seen on other card backs.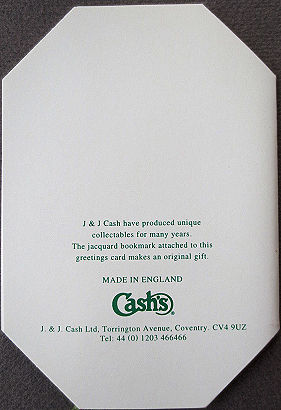 reverse printing of this card's wrapper