This short royal favour does not have any signature on the reverse.
It does however have woven:
REGD NO 381279
which Godden records as the registered number of Stevens
"Small silk incorporating portraits of King Edward VII and Queen Alexandra with Royal Arms, flags, etc.",
which was registered on 9 October 1901.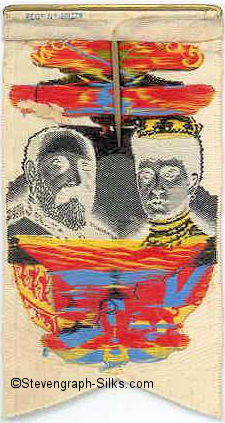 Registration number woven on reverse, and recorded as registered by Stevens