Columbus Einschiffung nach Amerika im Jahre 1492
German title for Stevens'
Columbus leaving Spain 1492
German Title Reference Number:-
st 88-1
Stevens Normal Titled Reference Number:-
st 88
---
picture with one line title: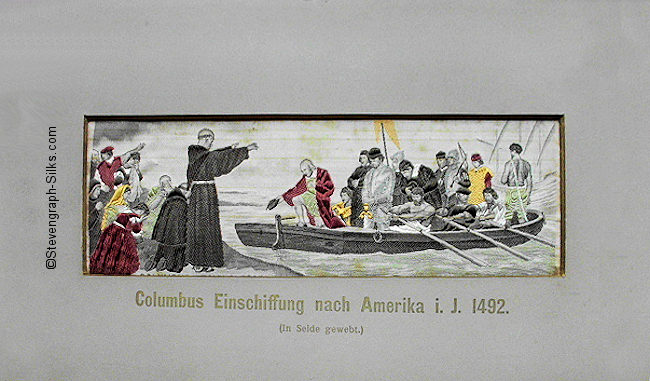 same picture, but with similar title on two lines: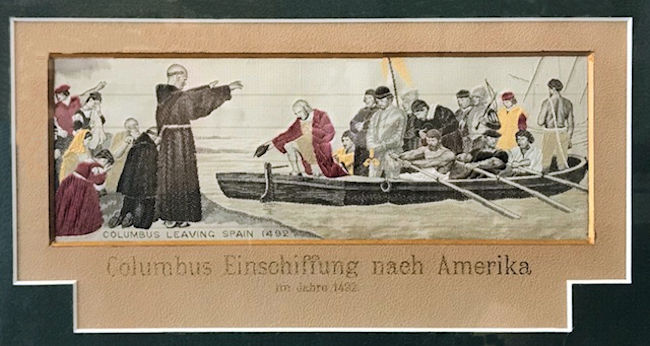 Words:

Woven on silk:-

Printed at bottom of card-mount:-

Columbus Einschiffung nach Amerika i. J. 1492
(in Seide gewebt.)

Size:

Card-mount:

cm deep by cm wide

silk:
cm high by cm wide

Comments:

This title roughly translates Columbus embarkation for America in 1492.

The title above does not appear in the Franz Drähne printed backing label.
---
---
This page was created on 3 January 2015
new improved image with 1 line title added 11 August 2017, and image with 2 line title added 9 April 2020 © Peter Daws
Web site address: www.stevengraph-silks.com