Credit woven on reverse, top turnover:-
WOVEN IN SILK BY
B.N.H. LEEK, ENGLAND.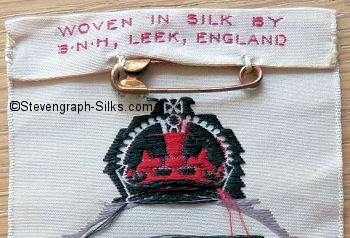 reverse of this bookmark, showing
the woven BN&H name, and pin, so
this silk could be worn as a favour.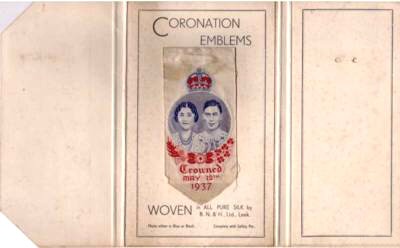 card mount in which this bookmark would have been sold to the public.
Note the card has the title " Coronation ", whilst the bookmark has " Crowned ".